Whether you're racing against time or to place well in a race, you can't do without training, and wintertime is no exception. Naturally, running in winter is much less comfortable than running in summer, wearing just shorts and a T-shirt. But here are some tips on how to survive and – perhaps – even come to like it.
1. Disappear in autumn, shine in spring
Every spring deals new cards that you'll have to play with for the rest of the season, and that's why I get a little worried before my first races, wondering how I'll compare with my opponents. Every year, the winter slightly shuffles the placings, which clearly shows the importance of winter training. During the racing season, there's not much time to compensate for the missed training and the kilometres you haven't made are hard to make up for with the usual intense racing calendar.
Once we disappear from the race placings in the autumn, an interim period of 2 to 4 weeks begins. And what a pleasant period it is, full of running around and other fun activities (bicycle, scooter, swimming, etc.). Suddenly, you have a lot of leisure time. If you don't feel like training, you simply don't train. And with the Indian summer outside, it's not a bad beginning of winter training at all. However, the time to run big volumes soon arrives plus there's the switch to winter time and frequent sleety weather, and suddenly it's all about your morale.
2. Slowly, faster, fastest
This first phase of winter training is mainly about long, free runs, often interrupted by working out and various running exercises to improve your technique. For me, this takes almost two months, but it differs for everyone and its length depends on the total length of your training. However, you should definitely run more than your usual weekly volume. I myself add around one third more kilometres to what I'm used to during the racing season. And to break my running routine, I add starts, sprints, work-outs, new routes, etc. As I get faster and it gets dark around 4pm, I eventually end up running the same old routes anyway.
In the following phase (mostly in January), I maintain my larger weekly volume while my runs get faster. These are mostly long tempo runs, interval trainings (fartleks), and longer tempo stretches. Usually, there's one day for running and working out, one day for short and fast stretches with some working out between them, one day for tempo runs, one day for long stretches, one day for climbs and downhills, one free day with running exercises to improve my technique, and the rest for trotting (to 4:00/km). I try to run around 150–180 kilometres a week. In February and March, the number of kilometres I run slightly drops while I run faster, there are test races, more daylight, and everything suddenly looks much more optimistic.
3. Be seen and think ahead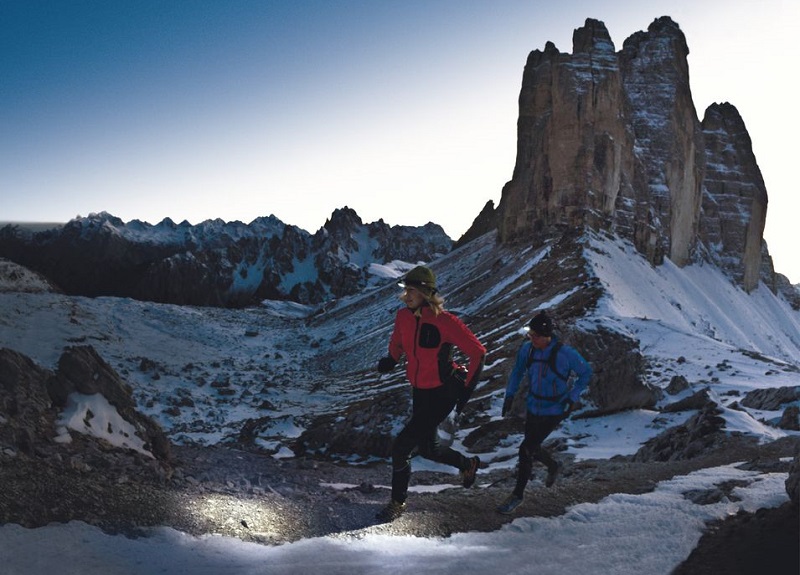 In winter, most of us can train by daylight only on weekends. Also, there's snow in the woods and wearing a headlamp isn't sufficient (not for some fast running, I mean). Of course, you can run in the woods wearing some basic headlamp as well, but it's nearly impossible to handle the terrain under your feet at the speed just below 20 kph. That's why we often have to run on roads, which can get pretty dangerous. When it's dark, lots of drivers don't really see too much, if anything (or are just reckless), so it's better to expect that they won't see you. Stick to the roadside and be ready to jump into the ditch if the oncoming car doesn't swerve. And running on the right side with all the cars coming from behind your back is just incredibly risky. I must say the situation in Germany is much better. As I work close to Germany, I often run across the border and feel safer there. Local drivers actually use indicators and give you enough space to avoid collision. However, you have to wear reflective apparel, a headlamp and a flashing light everywhere. That way you shine brightly, but even then I don't count on the oncoming cars seeing see me too much. Well, you have to be careful. And I wouldn't really recommend wearing headphones in situations like this.
4. Trail or road shoes?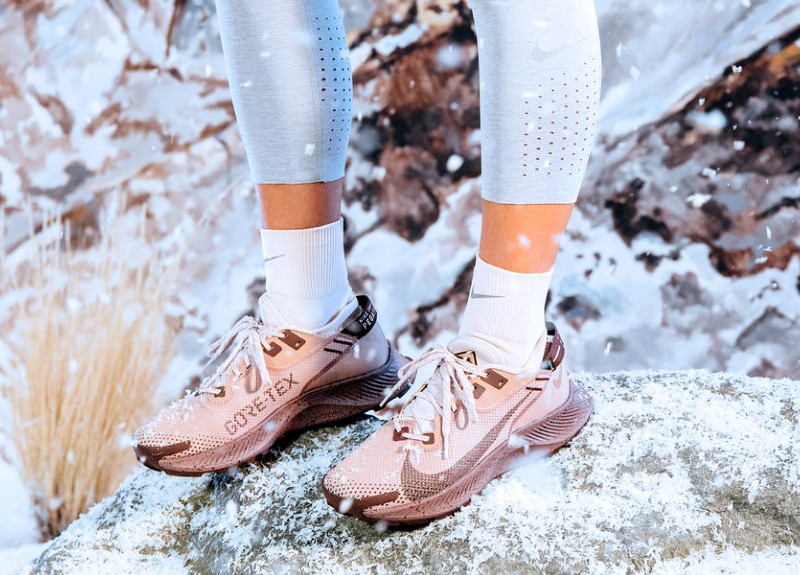 If you do some road running, a deeper lug pattern on your trail shoes won't help you too much. When the road is icy or covered in slush mixed with salt, it'll be slippery no matter what you wear and you'll quickly wear out the pattern on the outsoles. That's why I prefer road shoes while I save the rough pattern of the trail shoes for mud or paths in the woods. You can even get used to slipping a little when running straight, but it gets worse if you need to make turns where you have to be extra careful. Also, watch out as slipping with each step is particularly demanding for your Achilles tendons. They are slow to heal and it makes no sense to overstrain them because of one run. In short, when there's snow on the road, less is sometimes more.
5. Put on several layers of apparel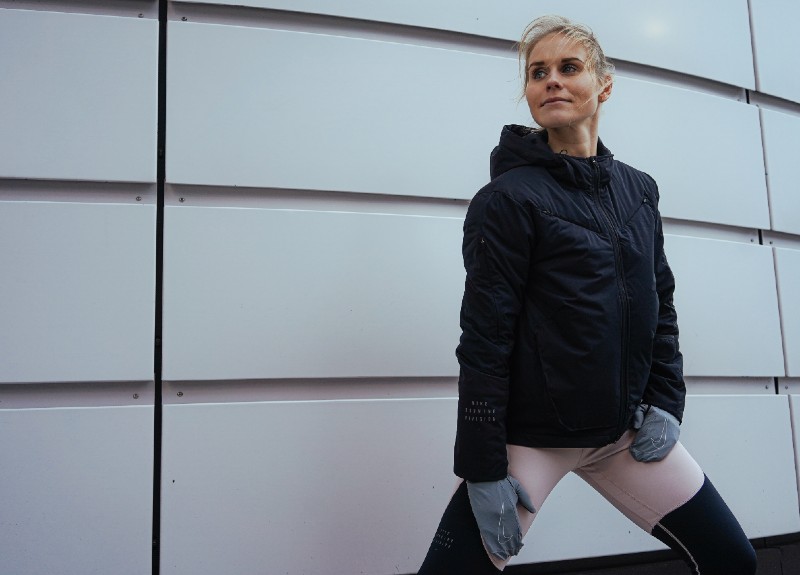 In winter, the temperatures you see on the thermometer may be confusing and you can easily become pretty numb with cold even when it's above zero outside. When a cold wind blows, the "feels-like" temperature can easily drop by five degrees. It's better to get sweaty than chilled, so don't underestimate your apparel and start with your feet. Sometimes I come across runners wearing ankle-high socks with their Achilles tendons uncovered… Well, it's perhaps the most important to keep your feet and ankles warm, so keep them comfortable when making them work for you.
Apart from the handful of inconveniences, you can find beauty in winter running. Running in powder snow glistening when lit up by your headlamp is quite an experience! Just forget all about your pace and enjoy. It's just you, the beam of light, snow crunching under your feet, and the eyes of wild animals shining in the dark (that can be scary!).
Enjoy a lot of kilometres in winter and get in good shape for spring!
Vítek Pavlišta - Top4Running ambassador