The forest is one of the most popular places for running. It is unique in every season and the peace, the rustling of leaves, or the singing of birds is a blessing for the soul. For the maximum enjoyment of running on forest paths and safety, you need to be equipped for it - and where else to start than with running shoes, which are the key to every run!
But first things first. It's obvious that you won't do very well with road shoes in the forest. Trail shoes for the forest terrain will be your best partner. They have several advantages that you will appreciate on your forest trails:
An aggressive grip that bites into the soft forest path and you can run fearlessly
Durable materials that protect your feet and the shoe itself from abrasions
An optimal level of cushioning that ensures smooth impacts, but still maintains contact with the surface
Models with waterproof uppers or a Gore-Tex membrane that will keep your feet dry
Why are these features important? During a performance, they help to reduce the risk of injury, which is significantly higher when running in the forest than on asphalt.
And what are the forest favorites? We have 5 trail and forest-friendly shoe tips for you - each a trail shoe, but at the same time suitable for a different runner. Which one will you choose?
1. Salomon Speedcross
Salomon trail shoes are always a good idea. The Speedcross collection is intended for almost all types of terrain - it will hold you on unpaved forest roads and also in the technical mountain and rocky terrain. The EnergyCell™+ located in the midsole provides unique energy return with significant durability and cushioning. Due to the construction, it is more suitable for longer and easy runs than for fast races.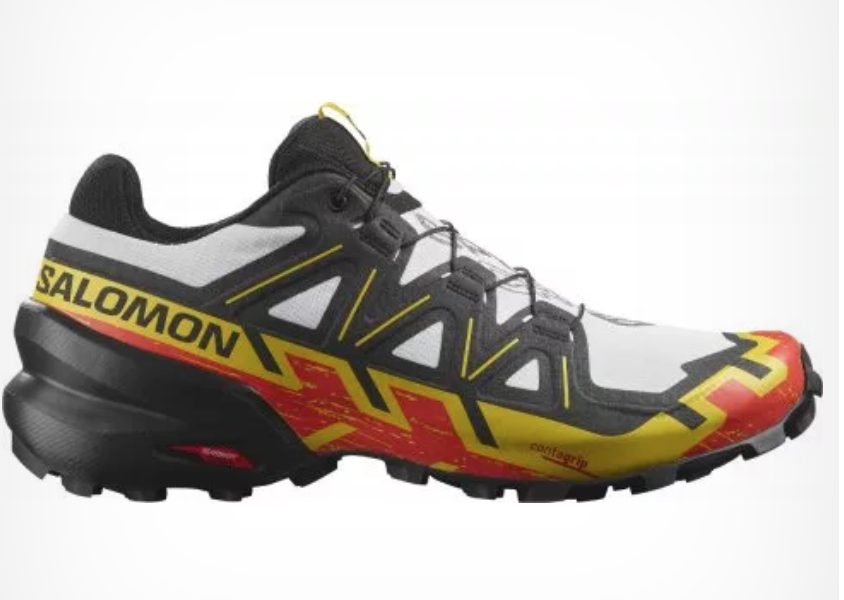 2. adidas Terrex
Are you looking for a shoe made from sustainable materials? This and much more is offered by adidas' Terrex models. A trail shoe exclusively for uneven and wet terrain in the forest, where the Continental sole ensures excellent grip, and thanks to Gore-Tex technology, your feet can withstand forest dew or puddles. The shoe is durable, but at the same time breathable. And when to put on this shoe? This is a universal trail training shoe for short and also long runs.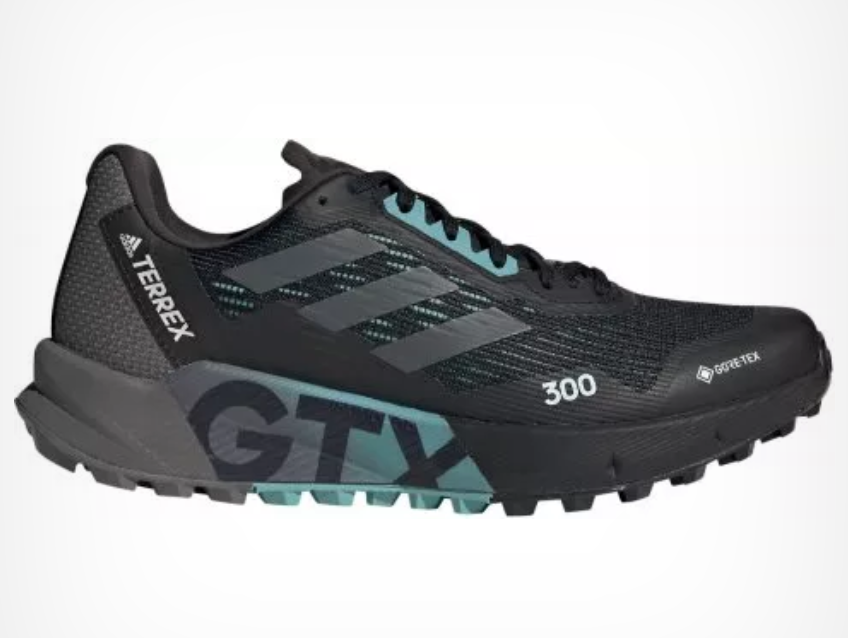 3. Saucony Peregrine
Is speed your primary goal? The Saucony shoe, named after the world's fastest bird, literally gives you wings. Aggressive grip made of PWRTRAC adhesive rubber keeps you on the uneven, soft, and often slippery forest surface. Get ready to ride, a trail adventure in the treetops awaits!
4. Inov-8 Parkclaw
If you are just starting with trail running and forest paths, this shoe is the right choice. It offers you the comfort and cushioning you know from road shoes, but thanks to the optimal grip, it is suitable for paved forest roads and city parks. The powerflow+ midsole consists of two parts - the lower part is harder and dynamic, while the upper part is made of a softer material for comfort even during long runs. Between these parts is the DFB polymer reinforcement, which copies the shape of the tendon on the bottom of the foot (plantar fascia) and improves the overall stability of the shoe, which you will definitely appreciate in the forest.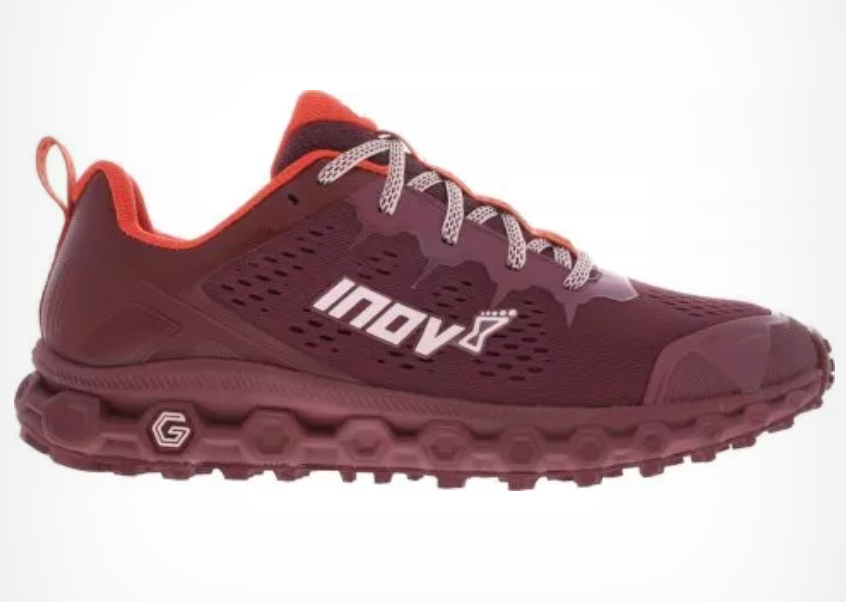 5. Altra Lone Peak
Do you have top running form, and mobility, and are you looking for a shoe for the forest with zero drop? Then check the trail shoes from the Lone Peak collection by Altra. A minimalist shoe with medium-high cushioning and zero drop, i.e. zero difference between the height of the cushioning in the heel and the toe. Thanks to the grip, you can rely on it in both dry and wet conditions. Like all Altra models, these have a wider shape for plenty of space.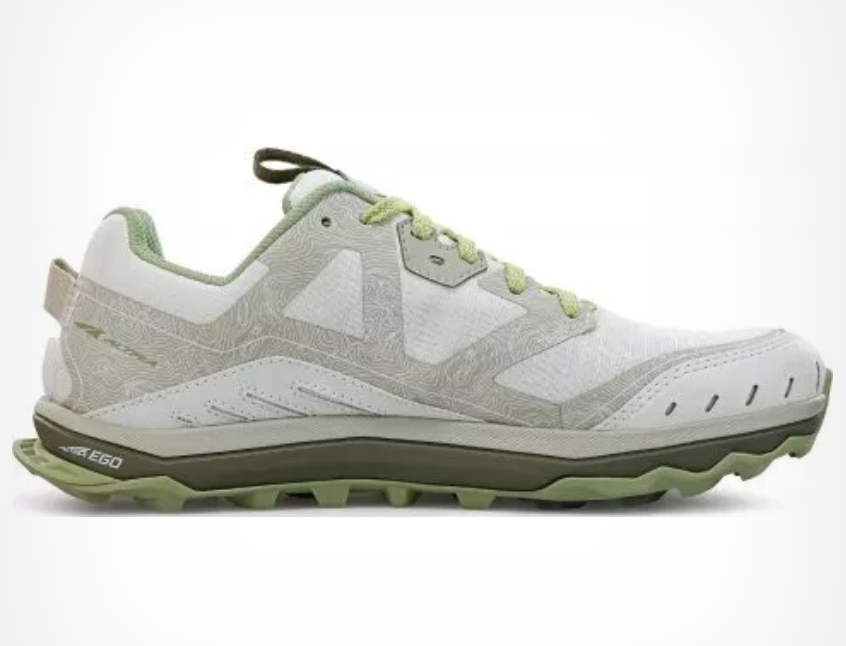 Top4Running TIP: Are you still hesitating and don't know if asphalt or terrain surface is closer to you? Try first the golden mean and buy running shoes suitable for road and trail.
As a running specialist, we will equip you from head to toe. Take a look at running clothes, and running gear and run towards your trail adventure!