I am virtually meeting Michael Murphy, our Top4Running Brand Ambassador from Ireland for the first time since he joined our team in mid September earlier this year. After greeting each other, I already knew that the 40 minutes that we scheduled for this interview would not be enough! With the great first impression and energy of Michael, a 20 year old middle distance athlete of Tullamore Harriers AC and DCU AC, it was obvious that our chat could go on for hours and we would not run out of topics. However, since Michael had time only in between lectures which he attends at the Dublin City University, we jumped right into it.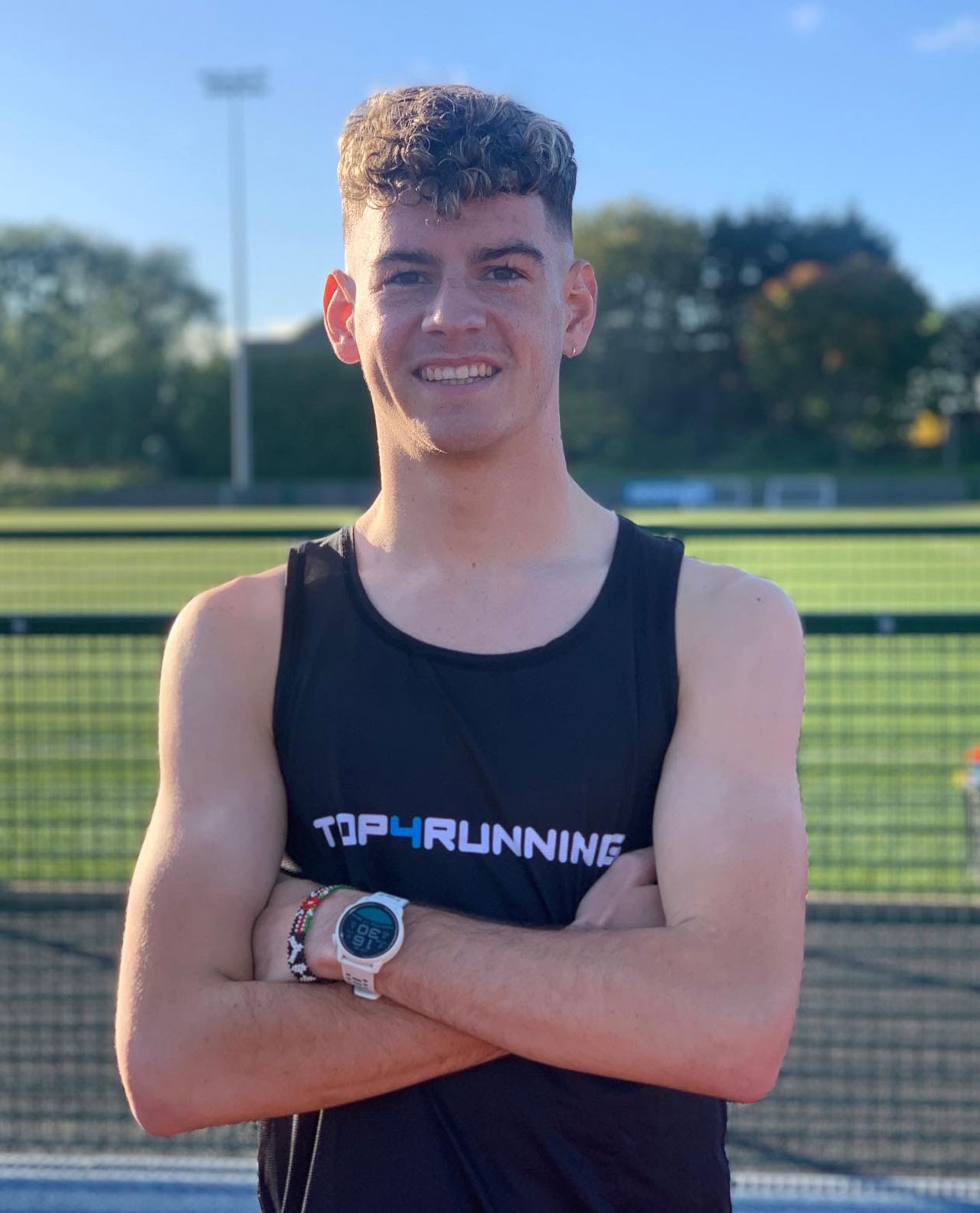 T4R: You are a middle distance runner. You compete in 1500m and XC (cross country). What is your 5K time?
Michael: My 5K? It's 14 minutes 44 seconds. It took a long time to get there but finally I broke 15 minutes.
T4R: That is very fast. I can't even break 21 minutes. How long did it take you to get there?
Michael: I was running at 17, 18 minutes and I was looking at guys running 14, 14:45 and I was thinking like "how", "how" ? But it took me 2-3 years of just training consistently. You know, you have to get out there every day. You have to get out in the rain, you have to get out in the cold. You just have to get the training done because it always benefits you.
T4R: That is very impressive, especially since we learned that you have had heart problems. Could you tell us more about that?
Michael: Yeah, I had two heart surgeries. First in August 2021 which did not work and second in February 2022. Before that I was never able to be consistent enough to improve my time.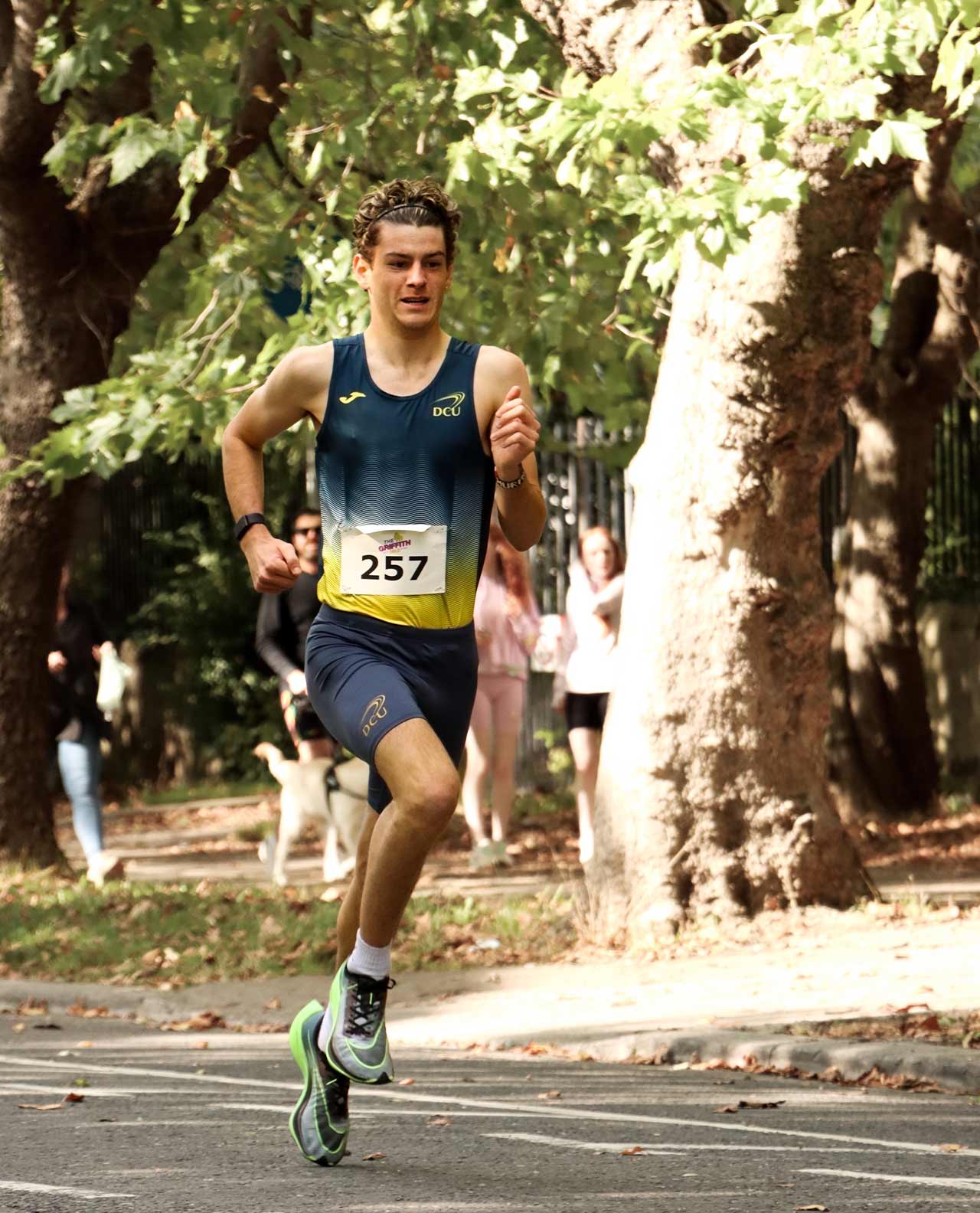 T4R: What kind of heart issues did you have and how did it affect you?
Michael: Supraventricular tachycardia (SVT). I would always be training for a few weeks and then something would happen to my heart and my heart rate would go away too high. It would be even over 250 BPM, my whole body would fill up with lactic acid and I would be forced to stop. So you just kind of opt down, opt down in terms of training. Then I got the second surgery in February that sorted everything out, thankfully. From then on I was able to train week in, week out every single day with one rest day.
T4R: What impact did the surgery have on you?
Michael: Since this was my second heart surgery, I was in doubt for a good while. I really thought that I would not be able to run. I thought I would have to give up running. Now that everything is fine, I love running more than ever. I train more than ever. I try to do everything right. I am consistent. I appreciate the new chance I got and am loving it.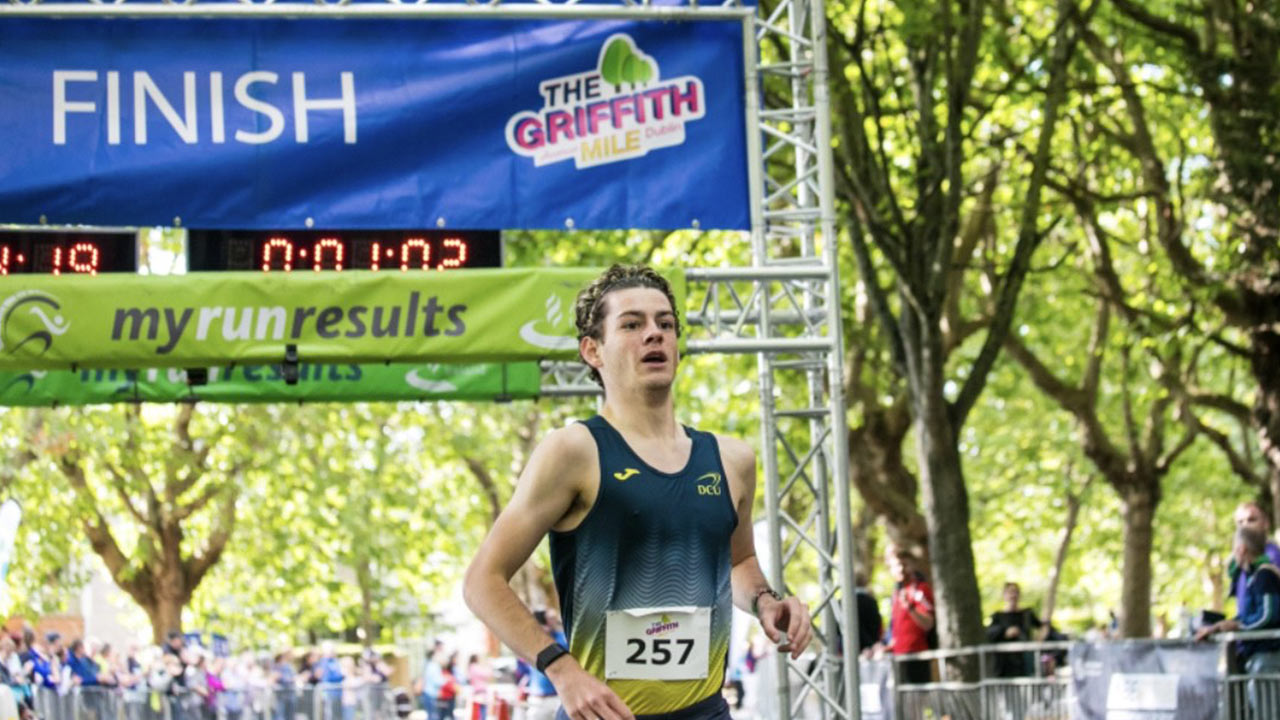 T4R: Was it always about running or did you do any other sports in the past?
Michael: I started with running at the age of 7 when parents brought me to Tullamore Harriers AC. I also played football but then I decided to focus fully on running.
T4R: What was it about running that made you give up other sports such as football that you played in the past?
Michael: I remember looking at the Olympics and Irish football was not there so I was always watching running and videos of Moh Farah and Galen Rupp and all these boys from back in the day and I looked at them as my heroes. Plus, when I was younger, everyone around me was playing football and no one was running so I decided to become a runner - but I had to keep going and improve.
T4R: You are currently in college, and as a young athlete I can imagine there might be other things that can attract your time and attention. Considering your ambitions, what keeps you going through without the need for a drink, a party, clubbing, etc.?
Michael: I have an urge to train and race. I just don't want to go out and drink when I put so much training in. I would never jeopardize or ruin it by going out and ending up injured or being dehydrated. For me it is all about "eat, sleep, train, repeat".
T4R: Who inspires you? Who is your role model?
Michael: Mark Milner. He himself is a great athlete and great friend of mine. He's been a great help for me when I was coming back to running after surgery. He made sure I did everything right to come back.
T4R: Is there anything that you like or do besides running when you have free time?
Michael: I make a little money by giving people haircuts here and there at the DCU.
T4R: What are your plans for 2023? Any bigger competition that you'd like to participate in?
Michael: Now that I am fully fit, I would like to run more track races. Next summer is the European U23 Championships in Finland so I am looking to hopefully go to 3 000m steeplechase or 10 000m.
T4R: Can you share with us how you go about shoe rotation in your routine and perhaps your current favourite?
Michael: For a runner, a shoe rotation plays a massive role in providing comfort, injury prevention and a suitable role for different types of runs you do. Personally I own a lot of runners. I wear the Adidas solarglide 5 and ASICS Novablast 3 for my easy runs. For sessions I use the Adidas Takumi Sen 8 and then for the long run I like to wear the Adidas Boston 10s. My favourite brand these days is definitely Adidas. I find they have really provided a suitable shoe rotation family where all types of runs are catered for. My favourite shoe at the moment is the Takumi sen 8. They feel really good, snappy and fast whilst also providing some cushion and the ability to provide a faster turnover. For race day I wear the Nike Vaporfly next % and will soon try out the Adidas Adios pros. When it comes to racing on the track I will be testing out the Adidas ambition soon!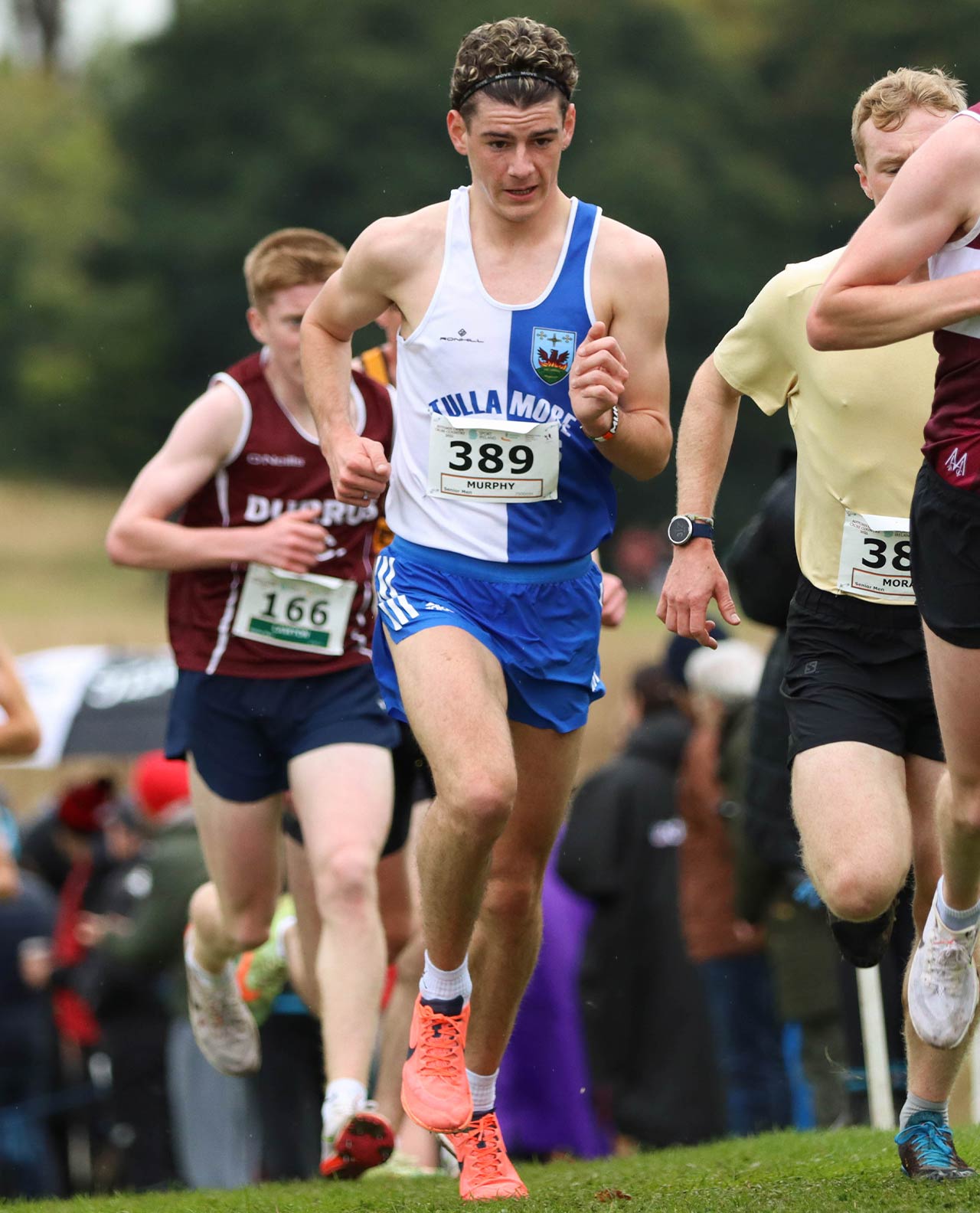 T4R: What is your personal advice to runners?
Michael: As I mentioned before, consistency is the biggest factor when considering a goal in mind. Without motivation you'll never start, but more importantly without consistency you'll never finish! Keep your easy days easy and your hard days hard. It's the days that you don't want to run or do gym work or stretch that really have the biggest impact. Making sure you enjoy what you're doing and always remember the purpose as to why you're doing it is the best advice I can give anyone.
T4R: Is there anything else that you'd like to say to readers?
Michael: If you love something, you have to stay with it. I thought I would never run again and I am now in the best form of running I have ever been. You want to enjoy the sport, enjoy running because you never know when your last run or race will be.
Michael Murphy, Top4Running Ambassador Ireland