The three key elements: Lightweight, grip, and responsive!
Mizuno's new super shoe is designed for fore-midfoot runners through a marathon. The stack height is 33mm / 39mm and its weight is 220g. The perfect shoe for your next marathon will be launched on the 19th of February.
Read about the most important facts here:
The upper of the shoe is as light as possible with lightweight engineered mesh designed specifically for the Rebellion Pro. Two lace loops keep the tongue in place even during longer runs. Thanks to the removed heel counter, the shoe has a sock-like fit around the heel and ankle. It supports you in the best way possible even when your legs get tired.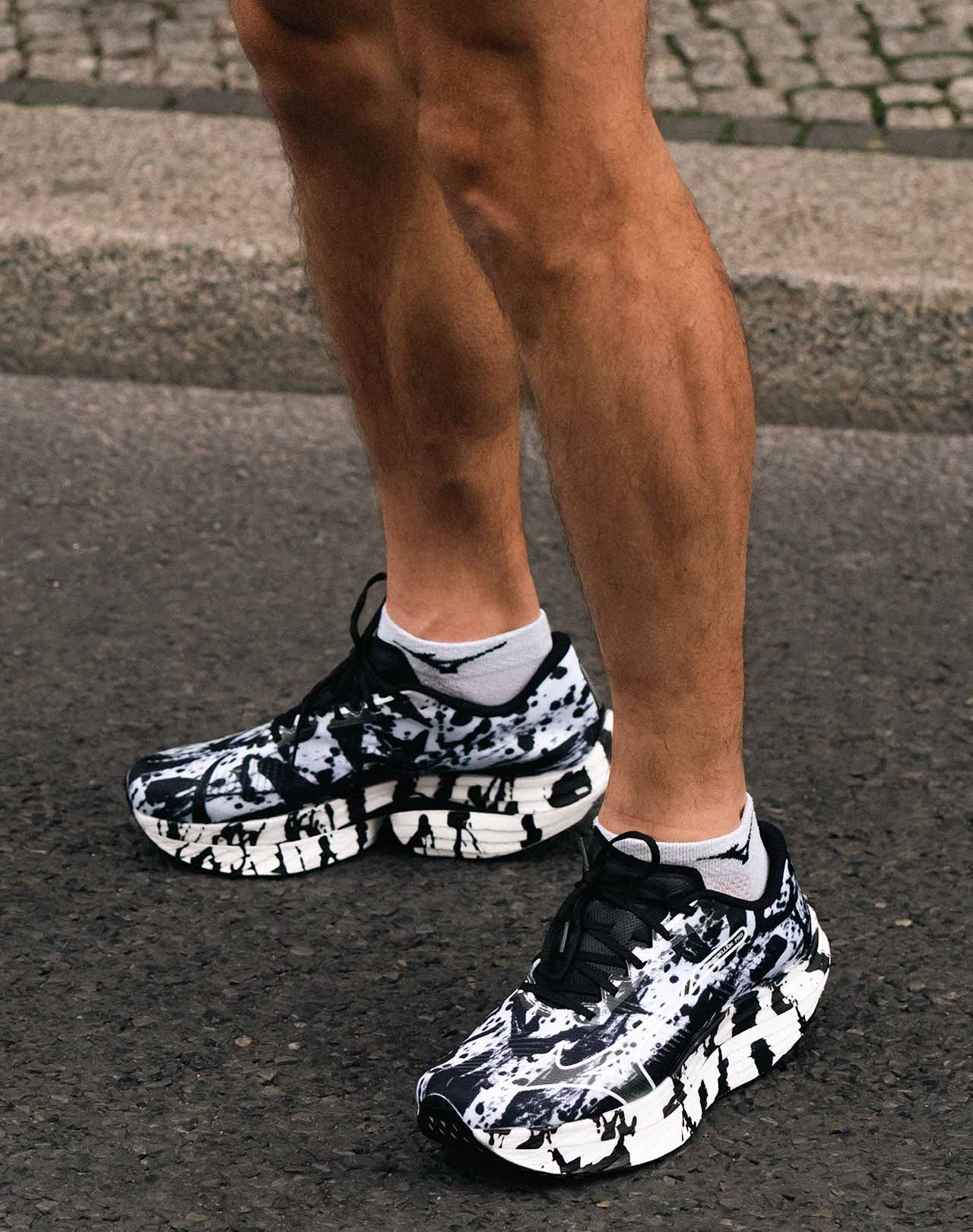 The sole is invented to propel you forward with comfort and give you a strong energy return. Therefore different Mizuno technologies are used to give you the best support at every step. First, there is the carbon-reinforced nylon plate designed with Mizuno Wave. It's made of 30% carbon fiber and 70% nylon. The goal was to produce a plate that is as light and at the same time as stable and supportive as possible. Additionally, for the top and bottom midsole, Mizuno used the Mizuno Enerzy lite + technology. It provides softness while running through cushioning and multiple small holes on its bottom. It's way lighter and softer than the Mizuno Enerzy lite.
The G3 Outsole provides great grip on different surfaces.
Stay up to date with all the latest running shoes on top4running.com.