You finish your run, take off your sweaty clothes, throw them in the washing machine and turn on the first program you see. Simple and clear! Or not? This does not apply to functional clothing. It contains fine fibers, membranes, and modern technologies, which are destroyed when washed incorrectly and the clothes lose their functionality, which you definitely do not want. Read how to take care of your functional clothes properly!
Functional clothes materials
Synthetic materials - polyester, polyamide, polypropylene
Natural materials - merino wool, bamboo fibers.
Synthetic materials are the cheaper option, but they don't warm you up as much in winter and are more smelly after an activity (more suitable for warm days). Natural materials are more expensive, but they retain heat in cold weather and can absorb odors from sweat (more suitable for cold days).

10 rules to follow when washing functional clothes:
Always follow the instructions on the product label for the correct washing temperature. Really Always. Always!
If you have the option, choose the "sportswear" or "outdoor" program on the washing machine.
If not, choose a short program, a program for wool or soft clothes - always adjusted to the temperature on the label.
Sort the laundry into colored / white.
Close all zippers to protect the fiber and turn the clothes inside out.
First, wet your dirty clothes - Obstacle races are great! But those who have ever done laundry after them will recognize that this is the final additional obstacle. Before you put the clothes in the washing machine, soak them in lukewarm water with a little gel for functional clothes and let them soak for at least an hour.
Do not wash functional clothes often, they lose their functionality - wash t-shirts, running jackets, and trousers just by hand after exercise and leave them to dry. Always wash your underwear, it harbors bacteria and more sweat.
Do not use bleach, softener, or classic washing powder - These products destroy the fibers and the clothes lose their functional features.
Do not dry the washed clothes in the dryer, but let them dry freely at room temperature or in a slightly cold room.
Do not iron dry clothes.
What products to use for functional clothes?
For washing sportswear, it is advisable to purchase a special washing gel for functional clothes, which is gentle on membranes and materials. Suitable washing gels are for example:
Atsko Sport Wash - Suitable for functional clothes, wool, and feathers. Restores fabrics, and membranes and contributes to a longer lifespan. Removes stains and deodorizes clothes. It is made on the basis of plant origin and washes off completely when rinsed - it does not leave any residue on the laundry and there is no risk of rashes on the body.
Granders Performance Wash - Very gentle and effective product, suitable for all types of functional clothing and clothing with membranes.
BEWARE OF SOFTENER - The function of fabric softener is to soften and perfume the laundry. In the case of functional clothing, its use is unnecessary, even undesirable. The fabric softener wraps the fibers in the membranes, destroys them and the clothes lose their functionality.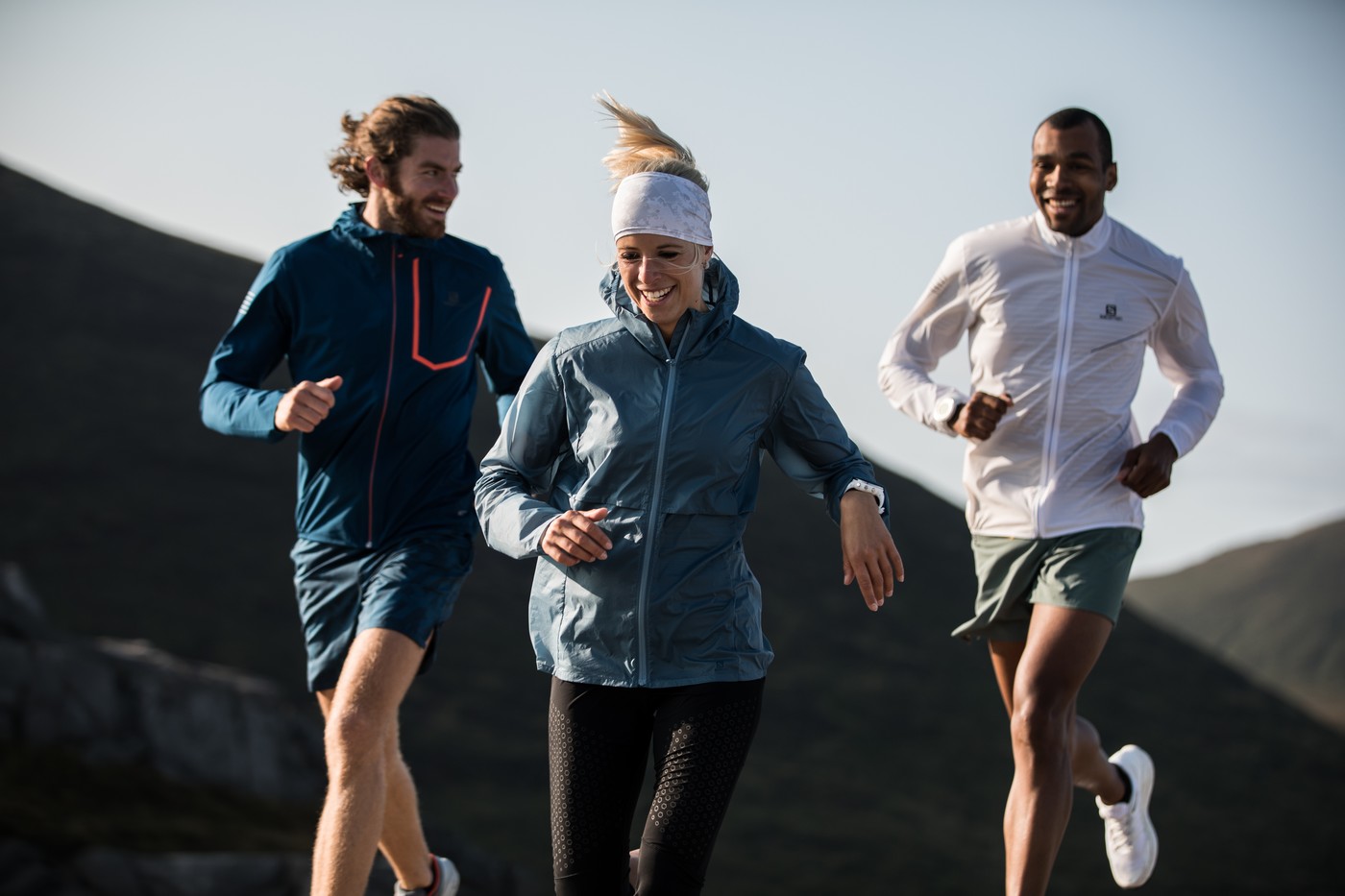 Merino wool - Miracle or useless?
Extremely fine wool named after a domestic sheep called Merino. Its production is mainly in Australia and New Zealand. In the running world it is very popular and more and more people are reaching for it - not only runners but also tourists or hikers who go out into nature or mountains in winter. Its main benefits are:
It is thin, soft, and very pleasant
It will keep your body warm, but you won't get steamed
It perfectly absorbs odors and sweat
It is antibacterial - it is not necessary to wash it after every activity
It is made of natural material #biofriendly
Merino wool is a big buddy in cold weather, so we recommend it with a clear conscience! Some may be put off by the higher price, but it is still worth investing in a merino piece. It has a wide range of uses (running, skiing, hiking, walking, and trips to the mountains) and if you take care of it properly, it will last a long time and your investment will definitely return!
How to take care of merino?
Always read the instructions on the product label.
Wash it on the "wave" program (30 to 40 °C) and set the speed to the minimum (maximum 800 revolutions per minute).
To preserve all the benefits, choose a product for merino - for example, products with lanolin (with gentle oil on merino fibers). You can also use Atsko Sport Wash, which is suitable for both natural and artificial materials.
If you wash it by hand, leave it in lukewarm water with cleaning product for about an hour. And what is important - do not wring! The threads could be damaged.
After washing, let the clothes dry freely. Do not use the dryer, and do not iron.
Top4Running Tip: Any other functional clothing made of wool and natural materials, always wash like merino. Natural materials always require a "wool" washing program and special detergents.
There are many types and technologies of functional clothing. But every functional piece of clothing contains membranes. What do they ensure? Membranes in functional and sports clothing ensure its functionality and comfort during physical activity. Basically:
They allow sweat to escape - you won't get steamed.
They prevent external moisture from getting inside - you won't get wet.
Get inspired by functional pieces and enjoy every run: