Roads are the most common running surfaces for running. Don't worry, not literally. We definitely do not recommend shared runs with cars! The "roads" mean hard surfaces in this case - sidewalks, paved roads, and cycle paths. In short, a combination of concrete, asphalt, or paving.
What matters when choosing road shoes?
We have several important factors for you to think about when choosing running shoes.
Level of cushioning - Hard impacts are a big burden on joints, tendons, and ligaments, so road shoes are equipped with cushioning components that reduce the shocks and pressure. You can choose lower or higher cushioning. However, remember that the higher the cushioning, the heavier the shoe.
Drop - Drop is the difference between the heel and the toe. The lower this number, the more natural step through the midfoot to the toe the shoe will allow you. Shoes with a drop of 0 - 4 mm are for experienced runners who have precise running technique, the famous "zero drop shoes" are, for example, Altra models. Shoes with a drop of 5 - 9 mm encourage you to step through the toe to the middle of the foot and are suitable for hobbyists or occasional competitors. The highest drop is 10 - 12 mm, which is suitable for those who step on the heel or for overweight runners.
Running foot problems - Ankle deviations called pronation and supination also have an influence on the choice of running shoes. These are conditions in which the ankle turns excessively inward or outward. There are also running shoes with pronation support, but it is important to strengthen the muscles of the foot and ankle and focus on proper running technique.
Durability and comfort - The uppers of the road shoes are made of high-quality, durable, and breathable materials, and the insides are made of fine fabrics, which will give you comfort during fast sprints and especially during long runs.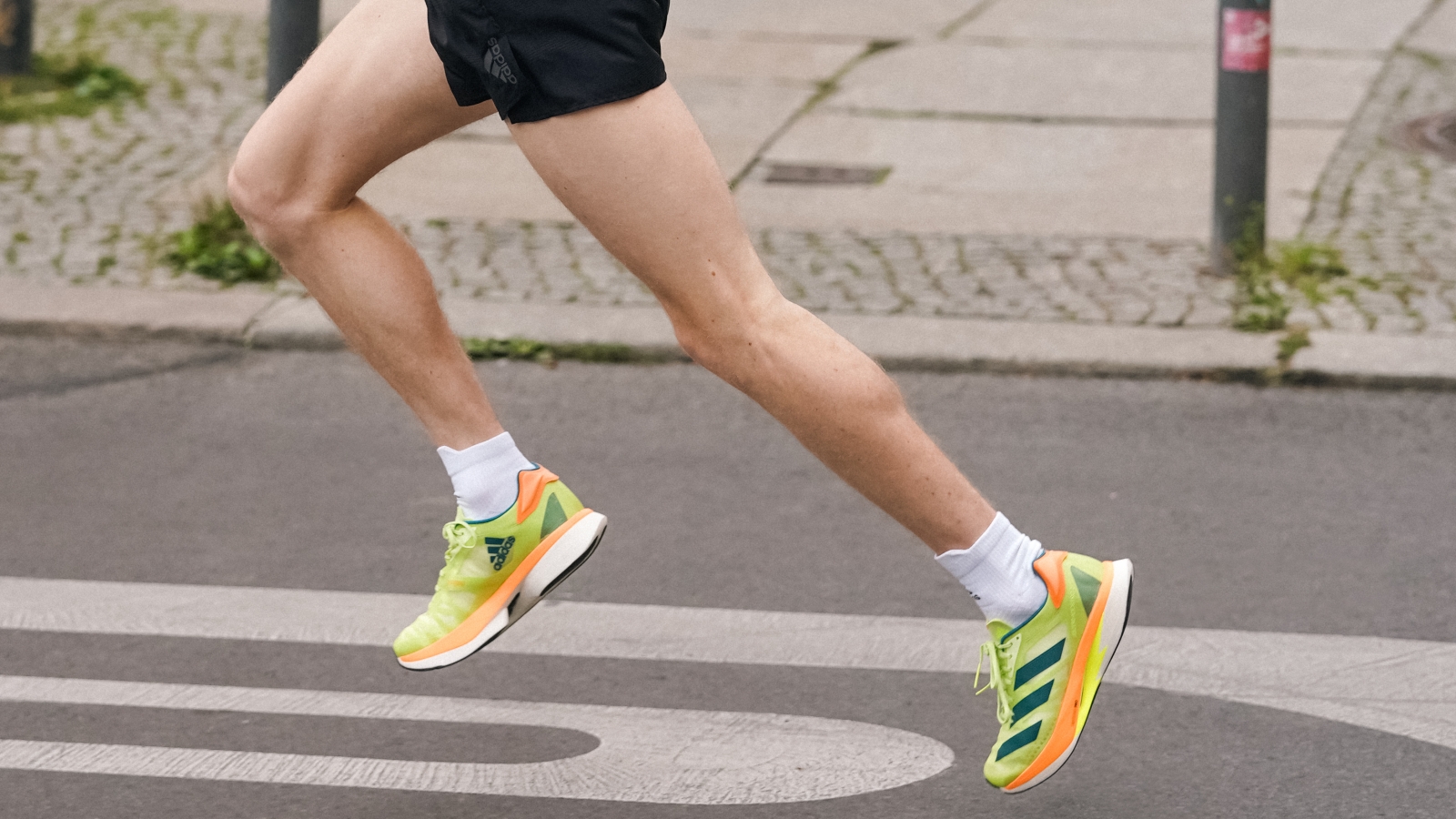 Basic categories of road shoes
Depending on the purpose for which you will put on running shoes, they fall into three basic divisions:
Long runs shoes - For long runs, more cushioning, and plenty of comfort. These shoes are also suitable for beginners, due to greater shock absorption and comfort.
Tempo shoes - For shorter tempo runs or occasional races, medium level of cushioning, narrower cut.
Racing shoes - Ultralight, low cushioning, lower comfort, narrow fit, but the ability to develop maximum speed during the race.
The right running shoe means something different for everyone and these parameters are very individual. We recommend trying and finding out what suits you. But don't worry, we have 6 tips for you on quality road running shoes and maybe you will find YOUR DREAMY SHOE!
1) On Cloudmonster
With this shoe, you can rely on the monstrous CloudTec cushioning, thanks to which you will enjoy even the hardest landing. But don't worry, the shoe is still light and promises an "on cloud" feeling when running. Dynamic bounce is provided by Helion foam and Speedboard. Thanks to the pronounced rocker, it supports a quick transition from the impact to the rebound part. You can wear it even in the rain because it promises great grip even on wet surfaces and will serve you best on long runs.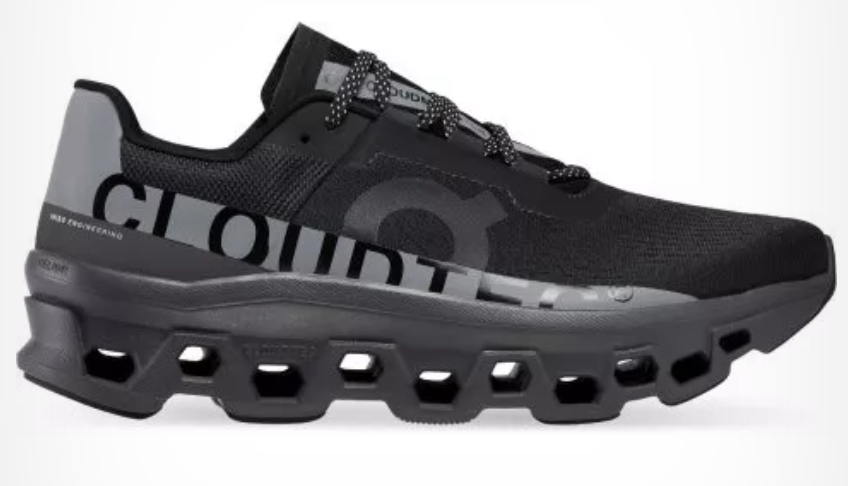 2) Asics Gel-Cumulus
A popular road shoe is suitable for beginners and also experienced runners. You can wear it for a short run in your neighborhood and also for a long run outside the city. Cushioning is ensured by the GEL™ technology located under the heel, and compared to other Asics models, the Cumulus has more dynamics. The FLYTEFOAM™ midsole allows a softer ride and smoother bounce. The ASICS LITE soft sole is made from a sustainable rubber compound and handles also gravel surfaces. Comfort is ensured by the newly improved breathable upper, it provides support in strategic places and the area of the heel and Achilles is surrounded by a pleasant material.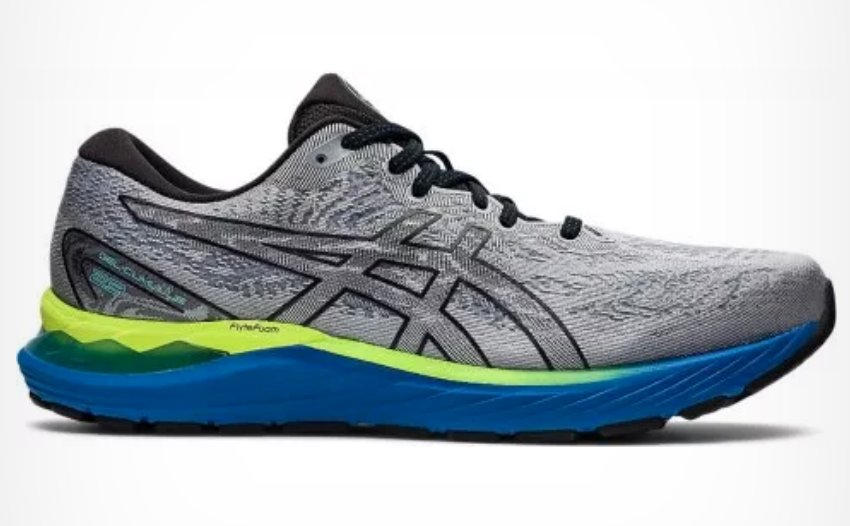 3) Asics Novablast
For your daily runs and training, we have a neutral Asics model - Novablast. The pleasant material will add comfort to your foot, and the reinforcement in the heel area will provide better stability and control over every step. Hard impacts are softened by FF BLAST™ PLUS foam, so you can enjoy even long runs. The AHARPLUS™ sole has a so-called spring effect for a more efficient transition from the impact to the rebound phase.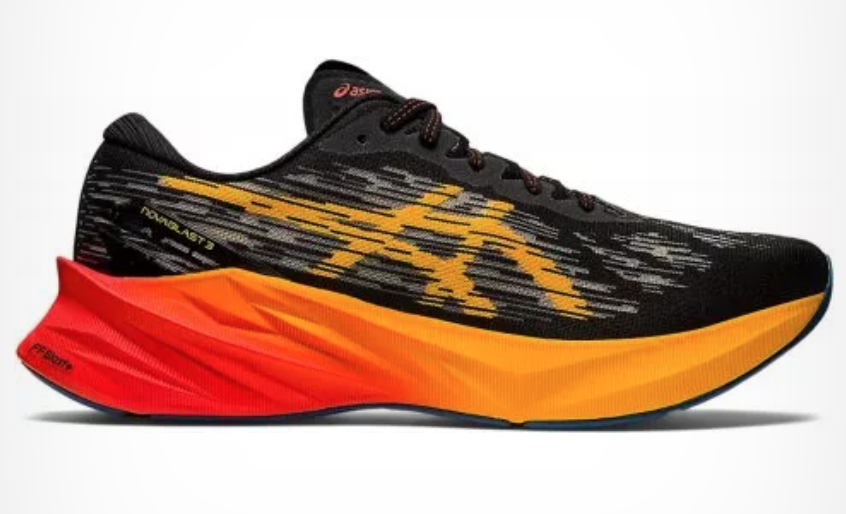 4) Craft Pro Endur
As the name suggests, wear this model for long runs or races, but it will also serve you well during interval and tempo training. The geometry of the shoe encourages you to land on the center of the foot and, in combination with the Pebax energy foam, ensures a smooth and agile bounce. The PEBAX foam located in the midsole is very light and promises up to 90% energy return (at a faster pace). Although this model has a narrower toe, thanks to the comfortable and adaptive upper, it can adapt to runners with a wider foot.
5) adidas Adizero Adios Pro
The ultimate running shoe for long road runs and races. The midsole is cushioned with two layers of durable Lightstrike Pro foam. The midsole also contains optimized ENERGYRODS 2.0 carbon parts, thanks to which you get an optimal level of stiffness and energy return. The Continental rubber sole has a great grip and will keep you going even on wet surfaces. The upper is breathable and reinforced in the places where you need the most stability.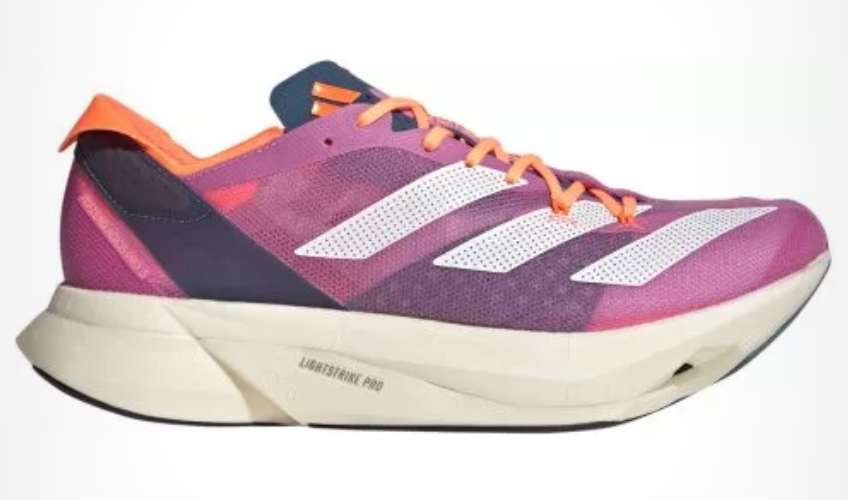 6) Nike Streakfly
Wear this ultra-light shoe for short and fast training sessions or races up to 10 km. It weighs an incredible 184 grams! ZoomX foam will provide you with protection, and comfort and help you push your pace to the max. The sole is created based on data from runners. Thanks to this, traction is placed where you need it most at a fast pace.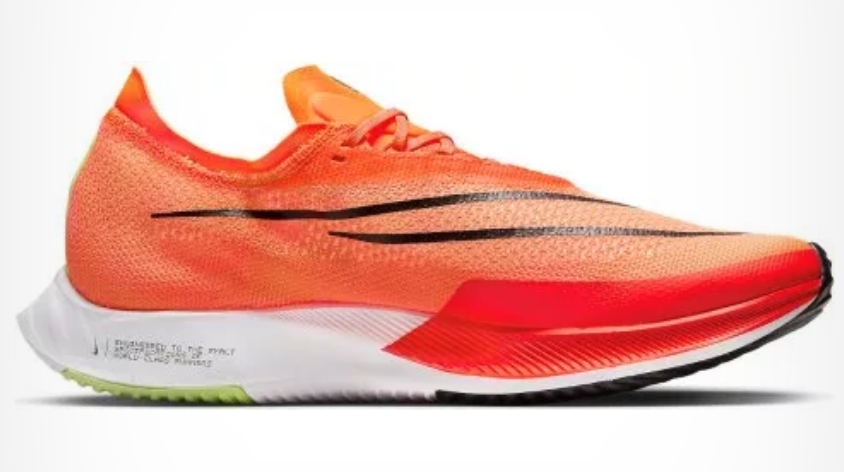 Running in the rain, snow, and wet conditions
The road is a flat and easily predictable surface most of the time. Even so, the rain, snow, or fresh mud can hit you and this can radically change the asphalt. We recommend wearing trail shoes for these conditions. They have a better pattern on the sole, with which you will be more stable on the track and your runs will be safer.
Top4Running TIP: Do you want the best of both worlds? We have tips for you on running shoes suitable for road and trail!
Don't know how to choose? Try our Shoe Finder!