The first 5k is a big milestone in every runner's life. Do you also have this goal? Then you''ve come to the right place! We have tips for you. How to start training for your first 5k, what to avoid and what to include in training?
Running Tips for Beginners
Beware of the hype at the beginning - The Golden Rule. If your body is not used to running or other physical activities, it must adapt to it. Slowly but surely! Otherwise, there may be a reluctance to run or even an injury.
Write a running diary - Either in a notebook or on your phone. Always write down the basic metrics after the run - distance, pace, total time, and above all the feelings and reactions of your body. You can easily evaluate how you are doing. Great helpers, in this case, are sports watches, which you simply pair with your phone and you will always have the data on hand.
Don't stress about time, kilometers, or pace - Even though it's nice to have the numbers under control and know what you're up to when running, focus mainly on yourself, your body, and breathing. Take the metrics only as a guide and remember that they always come second. Running should primarily bring you joy, not anxiety about numbers.
Be consistent and persevere - In the beginning, you will be full of motivation, which will fall like leaves in autumn after a few weeks. That's when discipline - or consistency and persistence - comes in! There will be days when you don't feel like it. And that's when you need to know why you're doing it. And we ask, do you know your WHY?
New running shoes and clothes - All runners know and confirm this. New running shoes and an outfit will give you a boost of confidence. And an old rumor says that new shoes also improve the average pace per km. Treat yourself and run in a new pair!
Men''s running apparel Women''s running apparel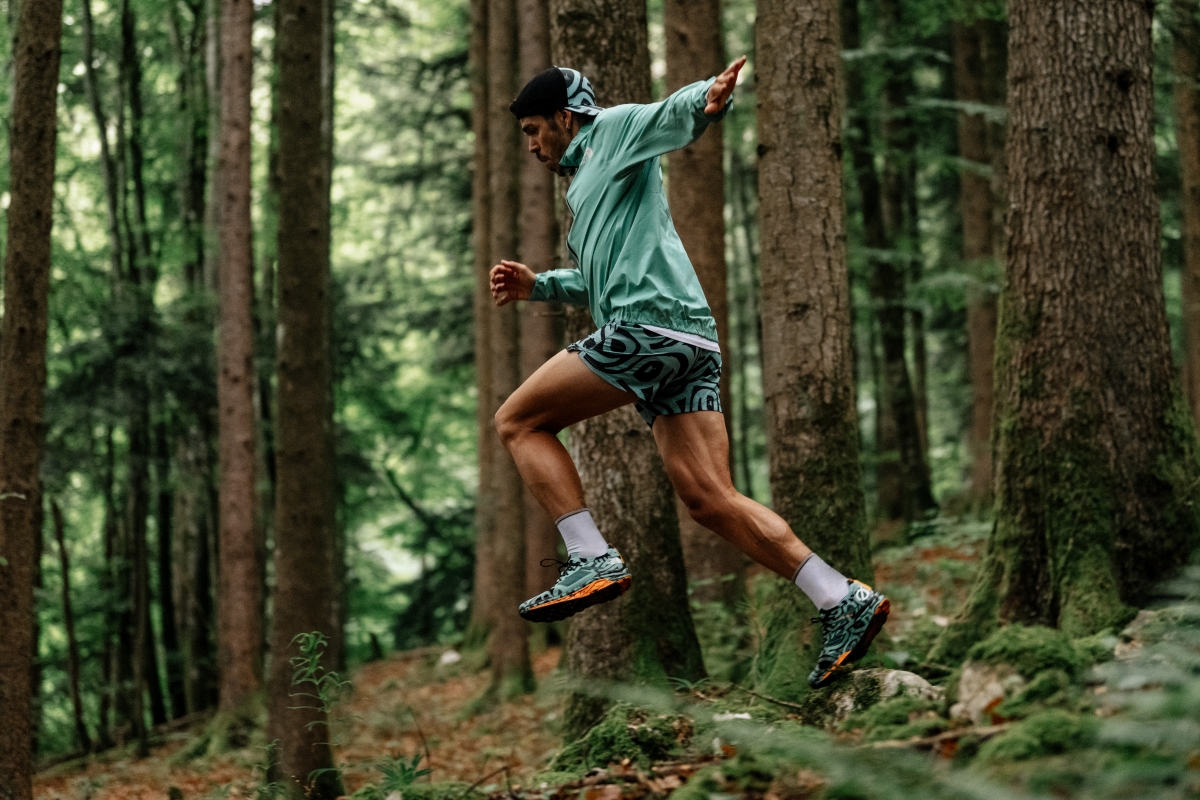 5k Running plan - How to train?
Don't forget one thing - subordinate running training to your lifestyle, not the other way around. Only in this way will your training be sustainable in the long term and you won't wrap it up after a few kilometers. Be flexible, listen to your body, and don't be afraid to move with your training plan. All multi-week running plans that you can find on the Internet are indicative. Each body is individual and each person's starting point is different. That's why you won''t find exact instructions here on when, how, how much to run and how fast - only your running coach, who knows you and communicates with you, is competent to give you this information. But don't worry! We have recommendations and tips for you on how to reach your 5k!
1) Types of running training for beginners
In the beginning, try to run approximately 3-4 times a week. On other days rest, regenerate or do some other activities. The types of training that you should include are designed to improve your endurance - endurance is a key aspect in the case of the first 5k. Much more important than speed.
Walking / Jogging - An ideal variant for the beginning. You alternate running and walking in intervals - for example, 2 minutes of walking / 1 minute of running and continue like this for 30 minutes.
Fartlek - If you are confident in walking/jogging and feel the need to do something more intense, try fartlek. You alternate running at a higher pace with running at a lower pace - for example, 2 minutes at a low pace / 1 minute at a slightly faster pace.
2 - 3 km without stopping - Once your body gets used to movement thanks to walking/jogging or fartlek, you can try running 2 - 3 km at a leisurely pace.
Explore yourself and how you feel while running, how you breathe and how your legs react. Pay attention even after training, because that's when you'll feel the biggest changes. In the beginning, the body may be sore and strained, which is fine - it has received a new impulse. Start slowly and if it goes well, slightly increase the length of your training sessions. For example:
1st week = 30 minutes
2nd week = 35 minutes
3rd week = 40 minutes
This will improve your endurance and also your distance. Slowly but surely, you'll work your way up to your 5k!
2) Strength development
Include strength training into your running routine - strong legs and a strong core are the basics for long years of injury-free running. Include primarily complex exercises that strengthen more muscle groups. These are, for example, squats, deadlifts, bench press,es or hip thrusts. Good for the core are a plank, wheel roller, or lifting the knees to the chest while hanging. Pay attention to the correct exercise technique to avoid unwanted health complications.
3) Quality regeneration
If you want to train effectively, don't underestimate regeneration. Because #TrainHardRecoverHarder! From the basics, such as quality sleep, a balanced food rich in nutrients, drinking water, warming up, rolling and stretching in training, to specific methods of regeneration, such as sports massages, cold water therapy, physiotherapy or sauna. Find activities that suit you and include them in your training routine. Your body will return your care at its best!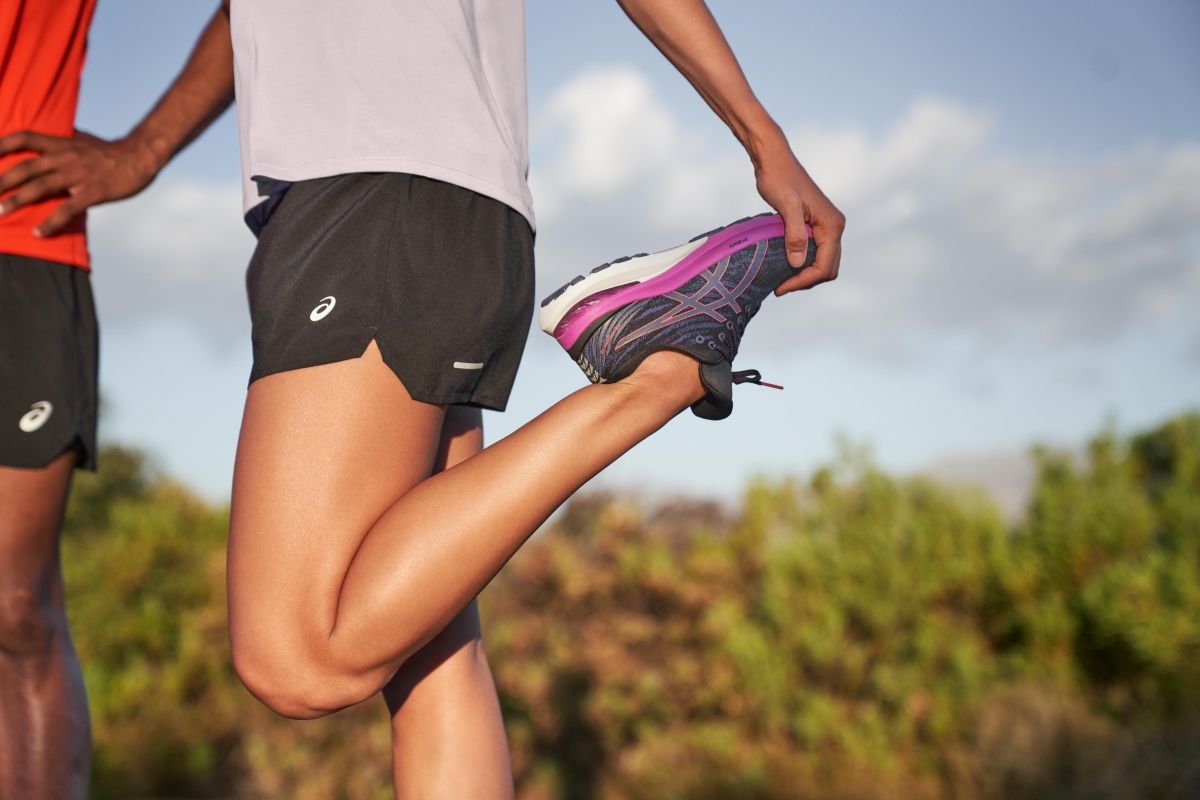 How to improve your 5k time?
If you have completed your first 5k and want to improve your time, include a type of training focused on speed. This can be intervals, sprints or tempo runs. One speed training a week and you will see that your pace in continuous running will gradually improve.
So, ready for your first 5k? Don't forget that running is not just about the number of kilometers you run. Running is about new adventures, experiences, places, but also meeting new people. Enjoy this journey and fall in love with running with Top4Running!